By now, millions of people across the world can tell you all about the heroes of Marvel. From the beloved Spider-man to the bad tempered She-Hawk, there are many beautifully designed and easily recognizable super humans roaming around the streets of New York City. Although the artists are mostly known for their edgy and inspired costume and character design, the brilliant minds behind the comic books of Marvel also spend a lot of time perfecting the buildings and fortresses that inhabit and compose Marvel's universe. Here's an inside look at some of the incredible fictional engineering inside of every one's favorite fictional world.
///
.
.
.
.
.
.
.
.
I mean, this is perhaps not the brightest achievement given to Marvel's storied history. It seems rather derivative actually. It's basically just a simple house structure. Not a lot of imagination on this one really. But, many fans I'm sure will point out what an important location this was in some of the amazing battles that took place in Marvel's World War II comic books.  Let's look at another.
///
.
.
.
.
.
.
.
.
.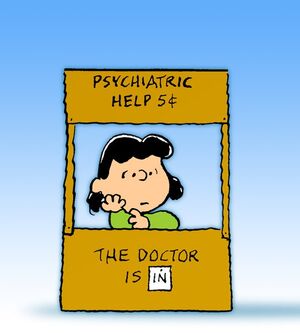 Ah… Wait… Y-yes. This is. We all remember that there were many an occasion when the brawlers and battlers of Marbel would get bouts of PTSD throughout the struggles of the series. But… quite frankly this is just shoddy workmanship. I mean, this isn't exactly what I was hoping for when it comes to architecture and so on. But, this was perhaps some of the earlier work in the Mavel-verse where Rogue is just getting her start in the academy.
///
.
.
.
.
.
.
.
.
.
.
This is just a phone and Professor Xavier. Why is this here? I don't really get why this is especially artistic or brilliant. It's just a phone. I guess it has fidelity to an older rotary phone look, but I bet anyone could probably do this.
///
.
.
.
.
.
.
.
.
.
..
Guys, I… I think this is when Professor Xavier became a paraplegic. I don't really remember that it happened while playing football with Rogue but… Okay… I don't really see why this landed in the amazing works of imagined engineering pile. Maybe because this scene was so well illustrated? But this whole thing is about buildings. I'm really losing my presentation's focus here. Hold on.
///
.
.
.
.
.
.
.
.
.
.
.
.
So, this is clearly right before the accident. But the art style is updated so… This must be apart of the reboot. On an interesting note, when Professor X is using his mind powers they illustrate that by drawing curved lines around his eyes.
///
Hold on… I'm gonna go for one more.
.
.
.
.
.
.
.
.
.
.
.
.
Um… I'm sorry. This whole thing wasn't what I wanted it to be about. This is just a picture of Tobey McGuire. I apologize. This isn't what you came for. Thank you for your time.
— The Superb